Homozygous Black Arabian Stallion Standing
Breeder of Black & Homozygous Black Arabians
Breezy Acres Arabians
Faheem Al Maas
{ Arabic translation: Black Diamond }
[Blacklord Falkhan (x Blacklord Arabi) X Blacklady Shafana (x Blacklord Arabi)]
Sweepstakes Nominated Sire SCID Clear
2000 Homozygous Black Stallion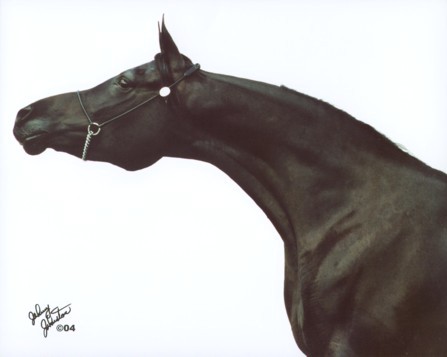 Faheem Al Maas is truly a one of a kind Stallion.
He is the only Stallion of his breeding. He is doubled back to the
World's Leading Sire of Black Arabians,
the famous, Blacklord Arabi.
See our Fabulous Black Foals ...wow!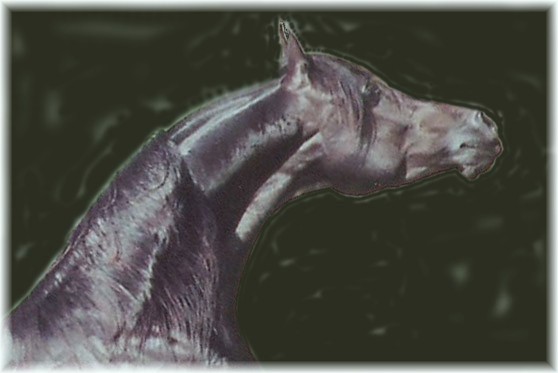 Gorgeous head, expressive eye, long hooky neck...
and he can move!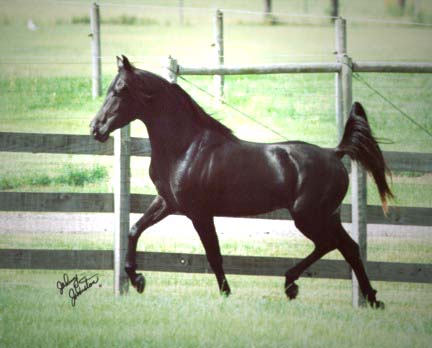 Faheem Al Maas: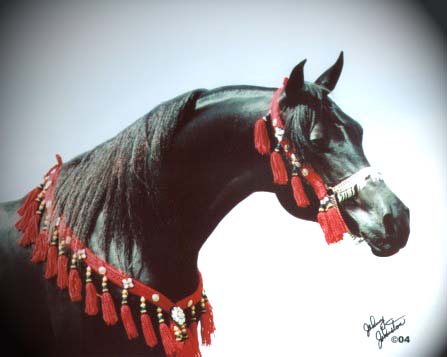 "This horse (Faheem) is so willing, all you have to do is show him what you want and he'll do it. I wish more horses had a mind like his."
Quoted with permission:
Buck Grass ~National level Arabian Horse Trainer of 40+ yrs.
~International Arabian Horse Show Judge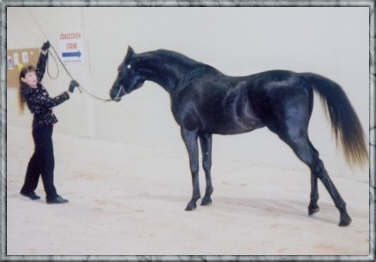 Picture taken days after Faheem's 2 yr. B-Day @ the Lone Star Classic Show,
where he won Reserve Champion Stallion AOTH.
Faheem Video
| | |
| --- | --- |
| View 5 MB video | View 12 MB video |
To download Media Player, click below.
Halter Winner:
Spindletop All Arabian Horse Show; 1st Place - Yearling Stallions Halter
Spindletop All Arabian Horse Show; Reserve Champion Stallion
Lone Star Classic Arabian Horse Show; Reserve Champion -Stallions AOTH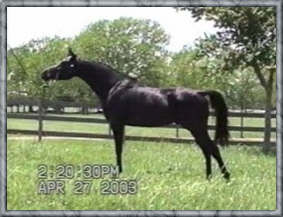 All foals by Faheem are eligible to be entered in the Sweepstakes Program as Breeding Entries.
These foals are then able to win significant prize moneys at Regional and National level show competitions.
This makes your Breeders Sweepstakes foal by
Faheem Al Maas
more valuable and marketable.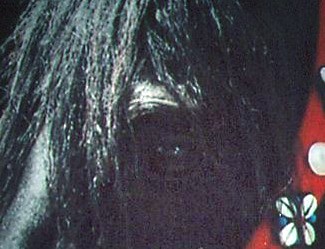 Faheem -Possessing the "Look of Eagles"
Faheem Al Maas
Pedigree:

Click on thumbnail for Pedigree
or
Click to view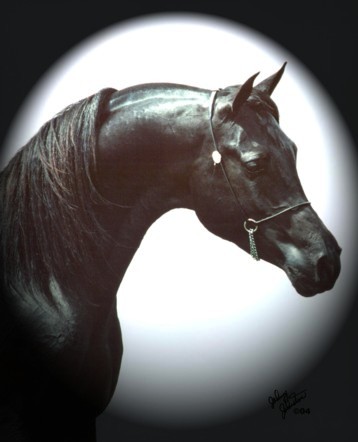 Our Thank You to the Mare Owners, whom have booked with Faheem, and to the Buyers of fabulous Faheem Foals!
We mean it when we say:
If you want Type that can Trot, we have it Tall with level-headed Temperament ...all in Homozygous Black color!
Home About Us Faheem Al Maas Faheem Al Maas Video Broodmares Sales Foals by Faheem
Photo Gallery Breeding Info/Contract Facilities Color Genetics Contact Us Sitemap