Homozygous Black Arabian Stallion Standing
Breeder of Black & Homozygous Black Arabians
Breezy Acres Arabians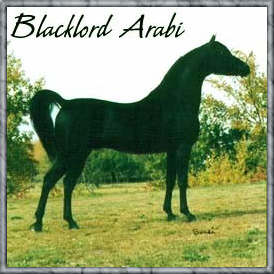 Homozygous Black
... is the All-Time World's Leading Producer of Blacks.
Blacklord Arabi is the only Black Arabian to qualify as a "World Leading Sire" every year he was at public stud (1985-1993)!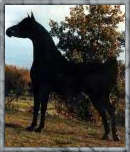 Arabi is Straight Egyptian-*Turfa/Blue-List/Al Khamsa/Asil.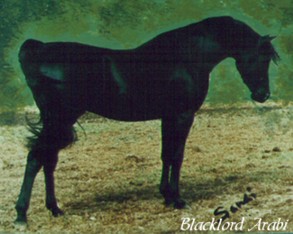 Arabi last stood at Public Stud in 1993. His foals were exported to Ecuador, Germany, United Kingdom, Canada, and Costa Rica to name just a few of the countries. He even had foals that were exported to The Sultan of Oman.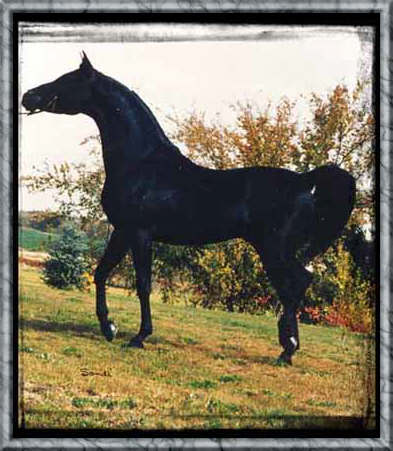 Arabi shattered a hind pastern before he could be shown, but he's a Noted Sire of Champions with numerous U.S. and International Champions and Winners, National Top Tens and Regional Champions in Halter, English, Driving, Western, Dressage, Show Hack, Most-Classic, and Get-of-Sire.
Home About Us Faheem Al Maas Faheem Al Maas Video Broodmares Sales Foals by Faheem
Photo Gallery Breeding Info/Contract Facilities Color Genetics Contact Us Sitemap