Homozygous Black Arabian Stallion Standing
Breeder of Black & Homozygous Black Arabians
Breezy Acres Arabians
Blacklord Falkhan
Homozygous Black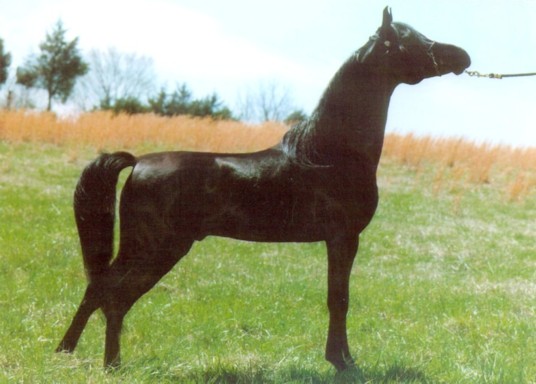 1996 - 2001
Faheem's sire, Blacklord Falkhan, died in an unfortunate accident at a young age. He was, himself, a beautiful Homozygous Black that stood 15.3 Hhs. He had so much trot and such a willing attitude that he placed 1st in an English Pleasure class at his first (and last) Class-A show with only a few months training.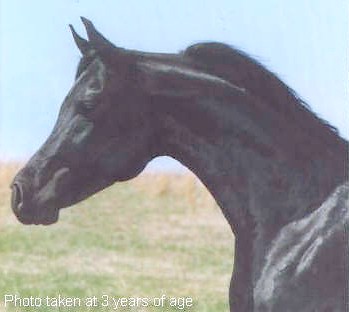 Posthumously, Blacklord Falkhan was judged to be a
2002 Leading Juvenile Sire!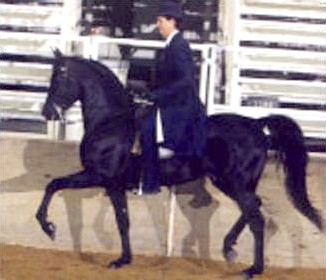 Home About Us Faheem Al Maas Faheem Al Maas Video Broodmares Sales Foals by Faheem
Photo Gallery Breeding Info/Contract Facilities Color Genetics Contact Us Sitemap