Homozygous Black Arabian Stallion Standing
Breeder of Black & Homozygous Black Arabians
Breezy Acres Arabians
Facilities
We are a full service Breeding Facility comprised of a Teasing Area, Collection Site, Complete climate-controlled Laboratory, Insemination/Vetting Stocks, Mare/Foaling Stalls, Stall-Run turnout, and luscious open pasture turnout for all horses.
Our barn is equipped with a Remote Wireless Digital Video Camera. We can access the on-goings of the barn from inside our house at any time, day or night.
While our facilities allow your mare to feel comfortable and relaxed, our top two concerns with your mare are: (1) safety and (2) getting her pregnant. If your mare can leave here pregnant and having had a pleasant visit, then all the more happy we will be.
Your satisfaction is our success!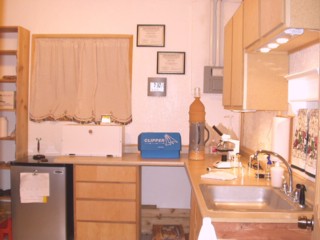 With our climate-controlled In-Barn Laboratory,
we are able to accommodate your mare's needs in a close at hand, sanitary environment.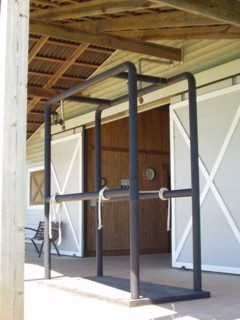 Just feet from the Lab and sheltered under roof is our breeding/vetting stock. Designed by an Engineer (Kinton Lawler) who has owned horses for over 25 yrs., these stocks are built with safety in mind. The outside horizontal pipe has a safety pin that allows the side to be opened in the event of an emergency.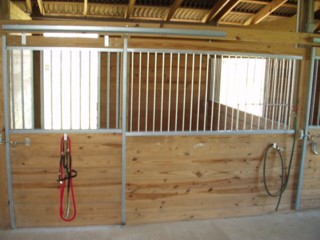 Our stalls are large and well-ventilated. Some of them sport a good-size grassy run off of the back.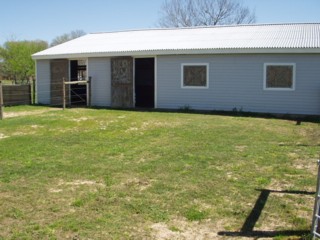 Picture of run with adjoining stall.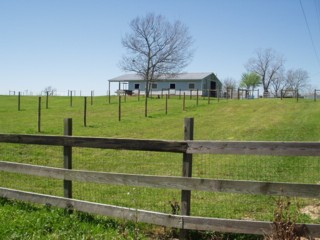 If your mare prefers a larger turnout area, we also have that available for her.
Breezy Acres Arabians...
...where you can find Type that can Trot, that is Tall with level-headed Temperament ...all in Homozygous Black color!
Home About Us Faheem Al Maas Faheem Al Maas Video Broodmares Sales Foals by Faheem
Photo Gallery Breeding Info/Contract Facilities Color Genetics Contact Us Sitemap