Homozygous Black Arabian Stallion Standing
Breeder of Black & Homozygous Black Arabians
Breezy Acres Arabians
Faheem Foals
The following snapshots are just that, 'snapshots' -no professional pictures here. Most pictures are sent to us from clients that have foals by Faheem out of their mares.
What heads (!) Faheem puts on his foals...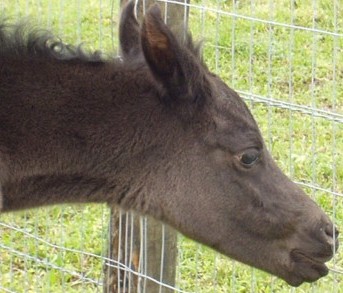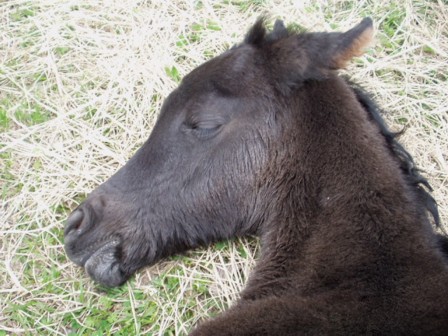 Black Arabian '05 filly out of 'Lela'- 4 days Sleepy Black '05 Arab filly out of 'Ebony' - 3 hrs. old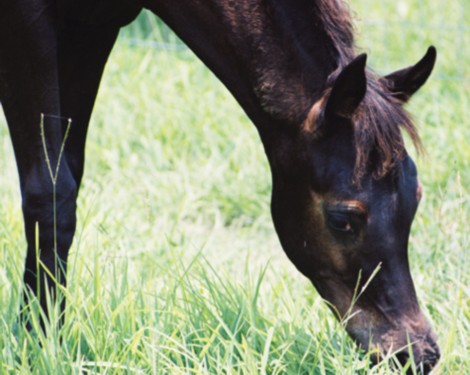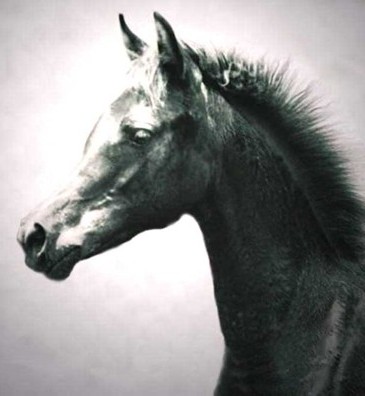 Lela '05Black filly - 3 months old 'Ebony' '05 Black filly - 3 months old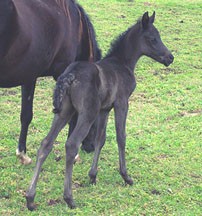 Homozygous Black Arabian filly -5 days old.
Just look at those beautiful legs
and well laid back shoulder!
...plus, of course, the stunning head!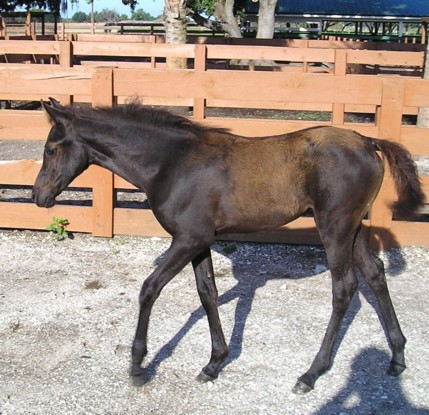 "Faheema", as our client has named her, is solid Black Filly with no white markings.
Just look at her lovely shoulder, head & neck -not to mention her nice hip!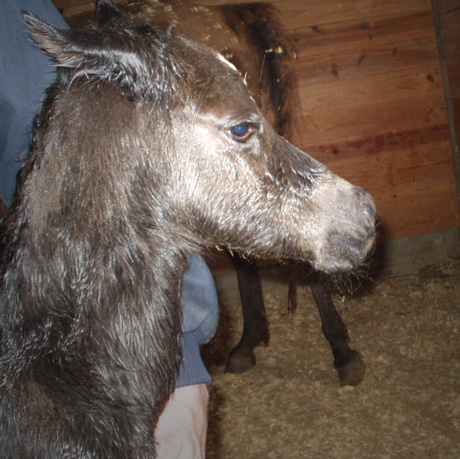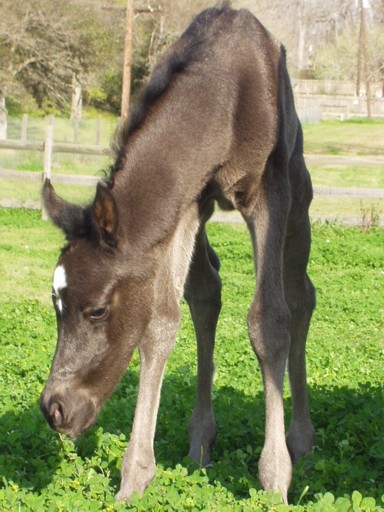 '06 Black filly - What a Head!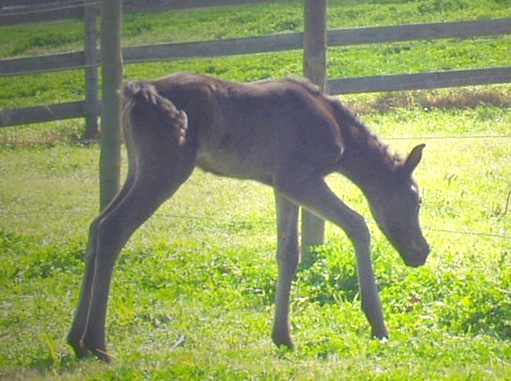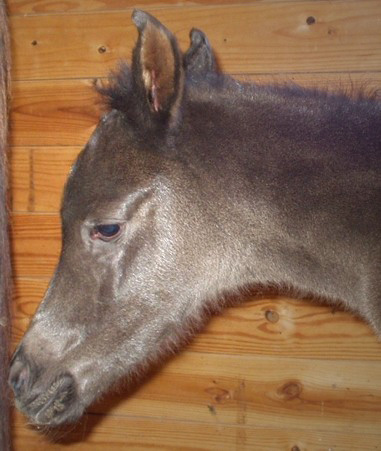 '06 Homozygous solid Black Filly
Look at those legs ...and tippy ears, dishy head & SMALL muzzle!
What Type (and Color!) Faheem puts on his foals~
Just check out these Half Arabians....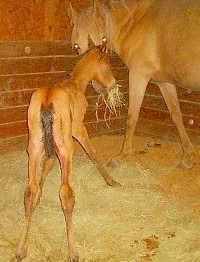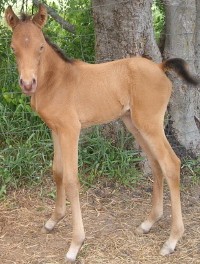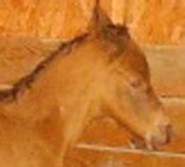 Half Arabian (above and left) -hours old!
Out of a 'Gold Champagne' mare
--the resulting colt is an 'Amber Champagne'.
Note the gorgeous (1/2 Arabian!) dishy head!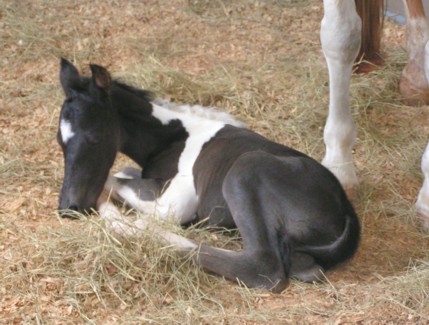 Just look at this
Half Arab's head!
...and color (!)
Dam is a Chestnut Tobiano
(see below)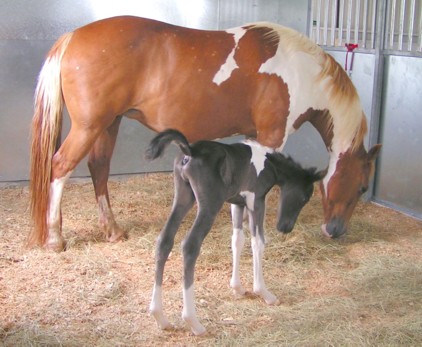 Above and right pictures taken
at hours old.
...and what nice straight legs we have on this
Black & White!
Look at the refinement!
What size (!) Faheem puts on his foals...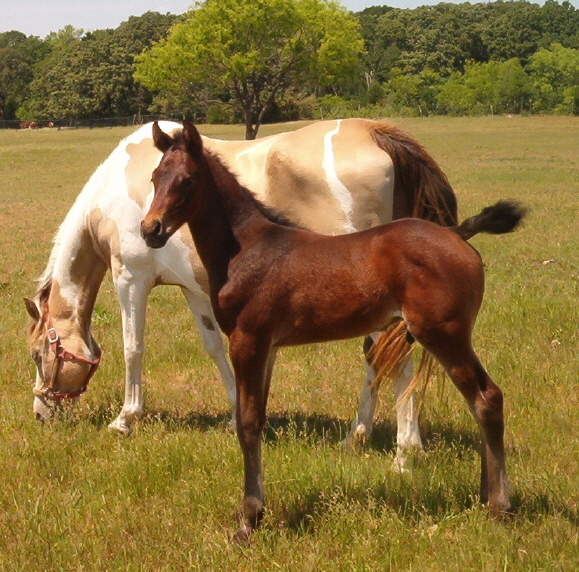 Half Arabian out of mare pictured - just 2 weeks old!
Look at that shoulder!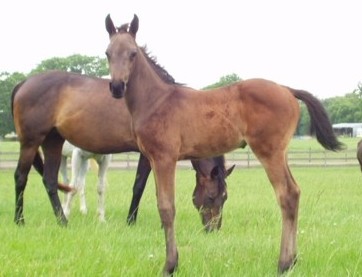 Anglo-Arabian pictured - just 3 weeks old!
Again, Faheem stamps a pretty face.
Just look at this Half Arabian!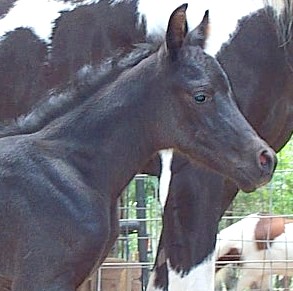 Half-Arabian Black Filly pictured - just a couple of days old.
As you can see, Faheem stamps his foals beautifully!
Check back in... As we get new pictures from client mare owners,
they will be posted.
If you want Type that can Trot, we have it Tall with level-headed Temperament ...all in Homozygous Black color!
Home About Us Faheem Al Maas Faheem Al Maas Video Broodmares Sales Foals by Faheem
Photo Gallery Breeding Info/Contract Facilities Color Genetics Contact Us Sitemap