Homozygous Black Arabian Stallion Standing
Breeder of Black & Homozygous Black Arabians
Breezy Acres Arabians
Faheems Ebony Amira
{ Arabic translation: Faheem's Ebony Princess }
2005 Purebred Homozygous solid Black Arabian Filly DOB 2/18/05
Asking Price: $7,500
SOLD!
Exported to New Zealand!
Congratulations to L. Wynne-Jones of New Zealand
on adding this fine filly to her show string!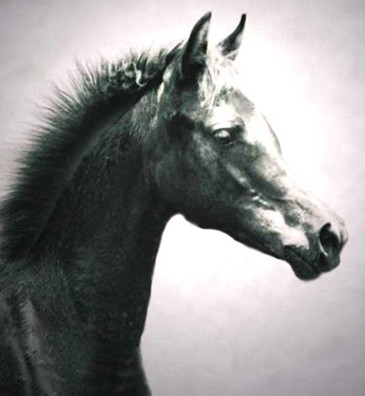 by
Faheem Al Maas x Basks Ebony Angel
(Homozygous Black) (Black)
Pictures at one week old(!)...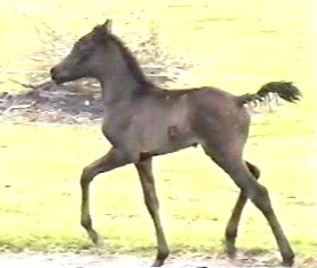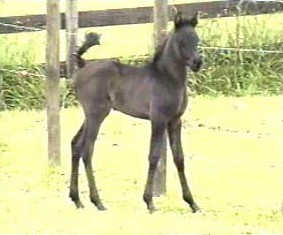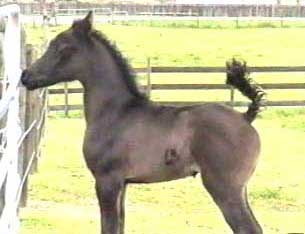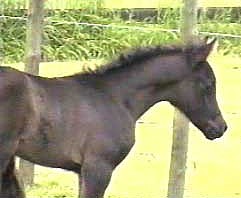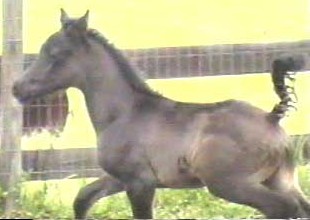 All pictures above taken at 1 week old.
Above pic taken at 4 months old.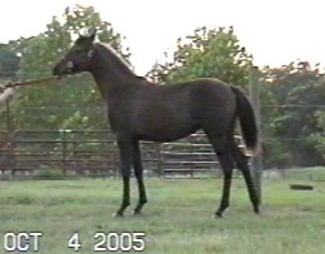 Below pictures taken at 6 months old.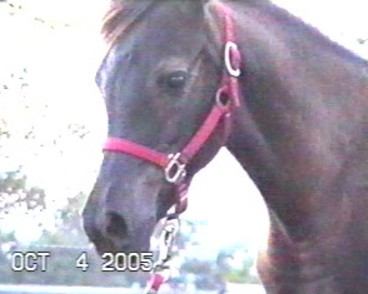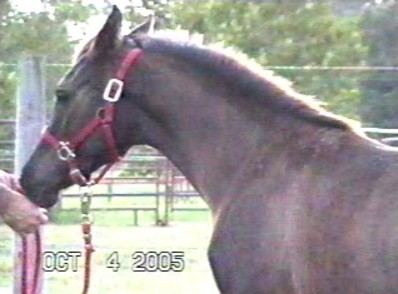 If you want Type that can Trot, we have it Tall with level-headed Temperament ...all in Homozygous Black color!
Home About Us Faheem Al Maas Faheem Al Maas Video Broodmares Sales Foals by Faheem
Photo Gallery Breeding Info/Contract Facilities Color Genetics Contact Us Sitemap