Breezy Acres Great Danes
Davisdane's Ducktor Drakken I Presume, BN RN
"Drakken"
(BISS GCH WindyCity-Orion Guitar Hero CHIC X CH Davisdane's Rubber Ducky You're the One, RN, BN, CGCA CHIC)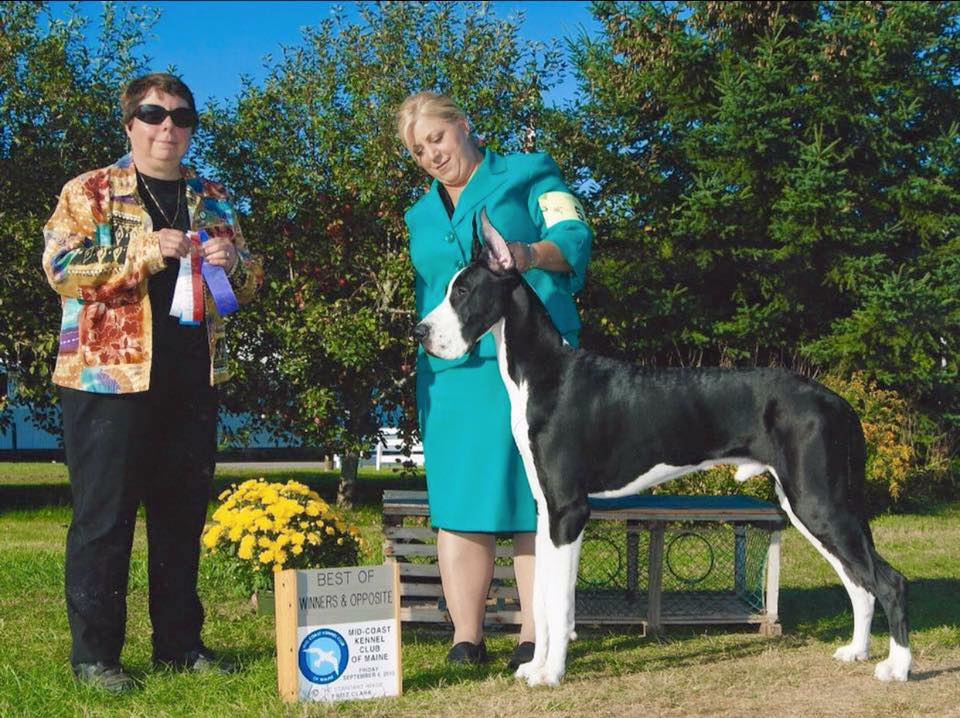 OFA Cardiac, Eyes, & Thyroid normal. PennHip 90th Percentile!
We are honored to be able to breed our Mantle,
Bonehenge-Flcnhaus Santa's Honeysuckle Dream
"Honey"
to
Davisdane's Ducktor Drakken I Presume, BN RN
"Drakken"
Owned by Rachel & Jeff Wilson & Susan Shaw
of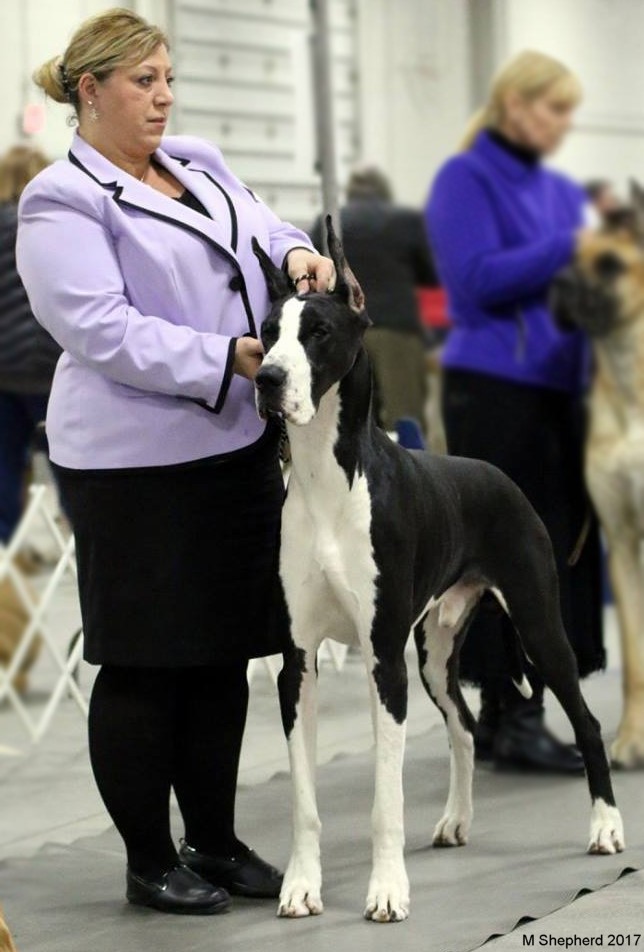 Click above and look closely how this handsome boy's front end is aligned!
And what a nice tight eye!
See Drakken's Pedigree here:
(click to enlarge)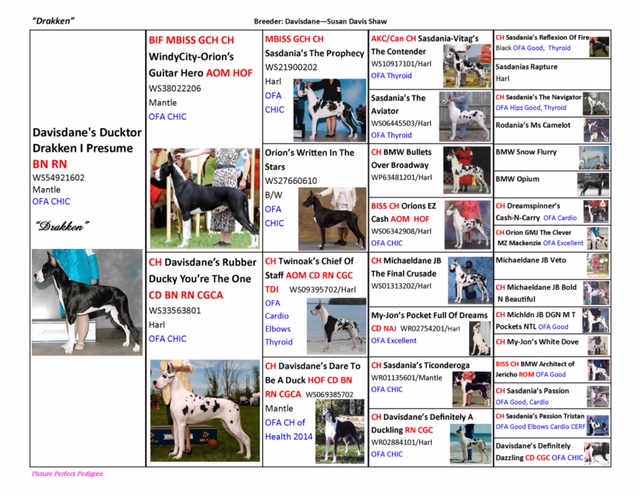 Drakken's accomplishments:
2016 Nationals ~ Tilted in both Rally Novice and Beginner Novice

Qualified for the 2017 AKC Rally National Championship

Multiple Major Reserves -one being at a Specialty. He singled out in the 12-18 class & now selectively looking for Majors to finish!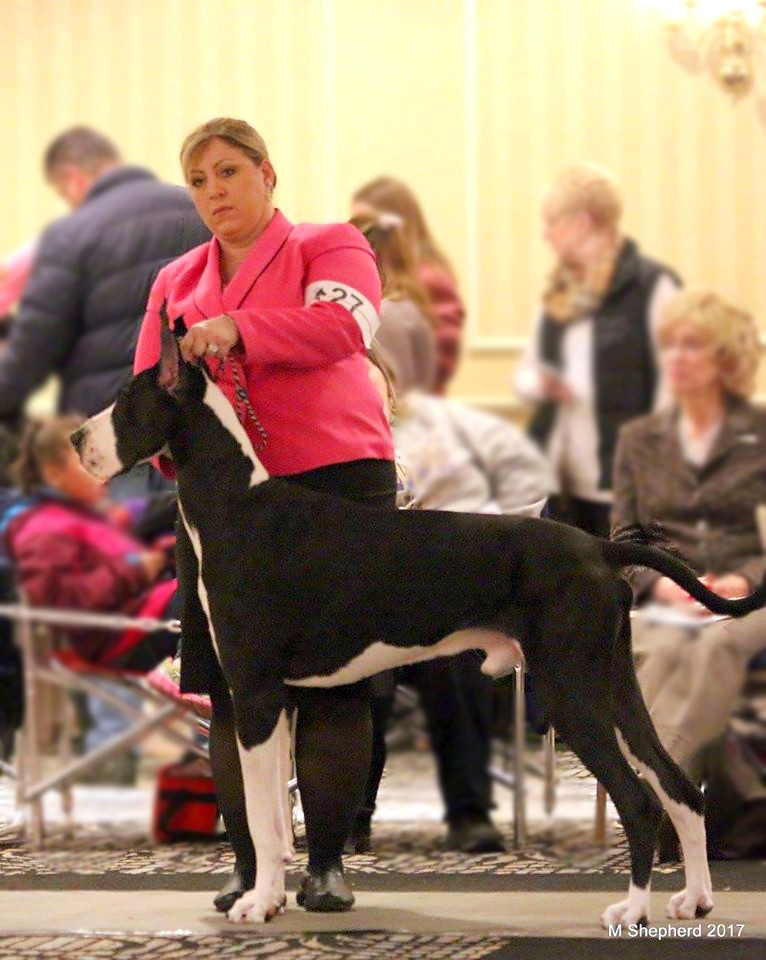 Just a showman!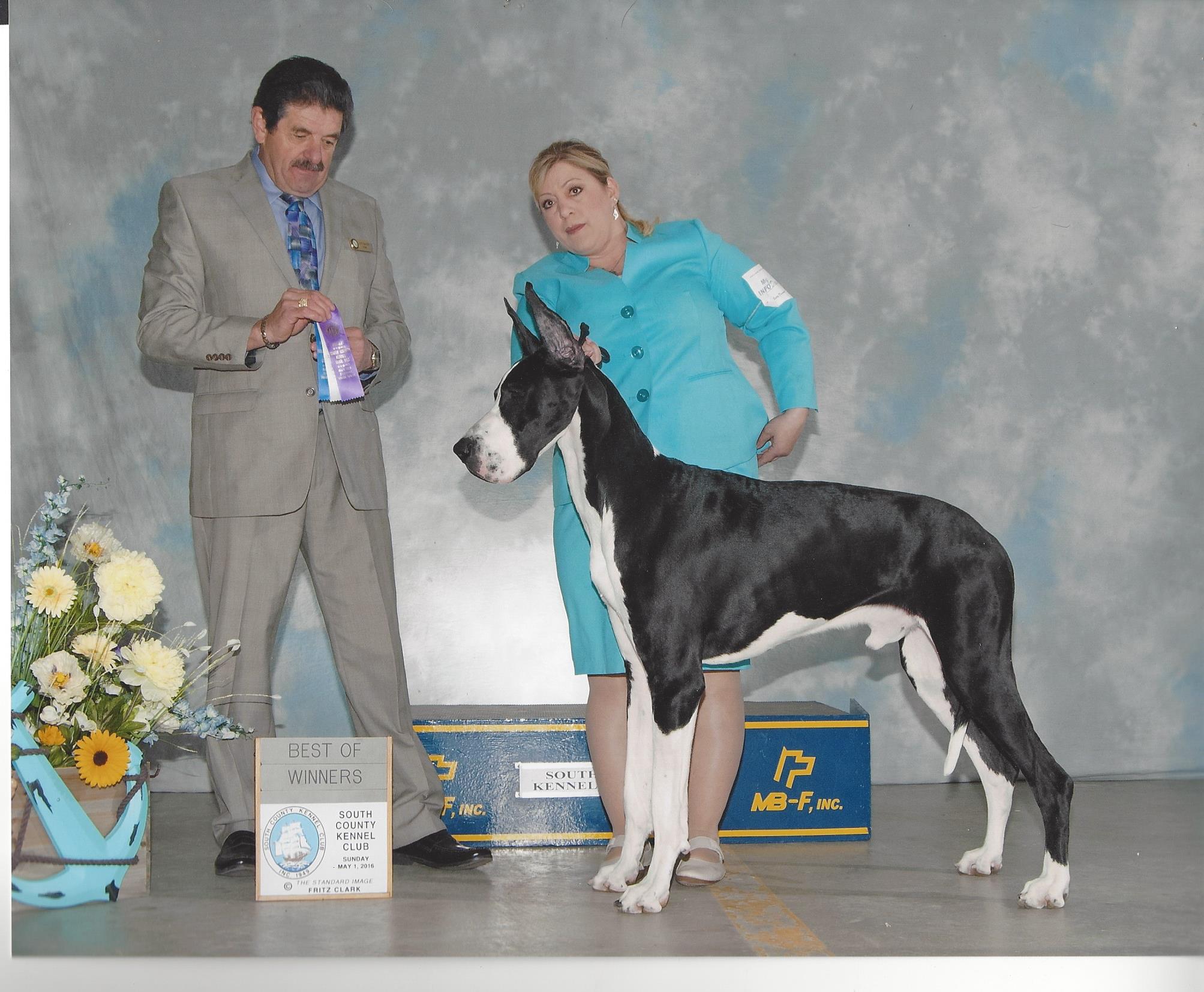 And a gentleman...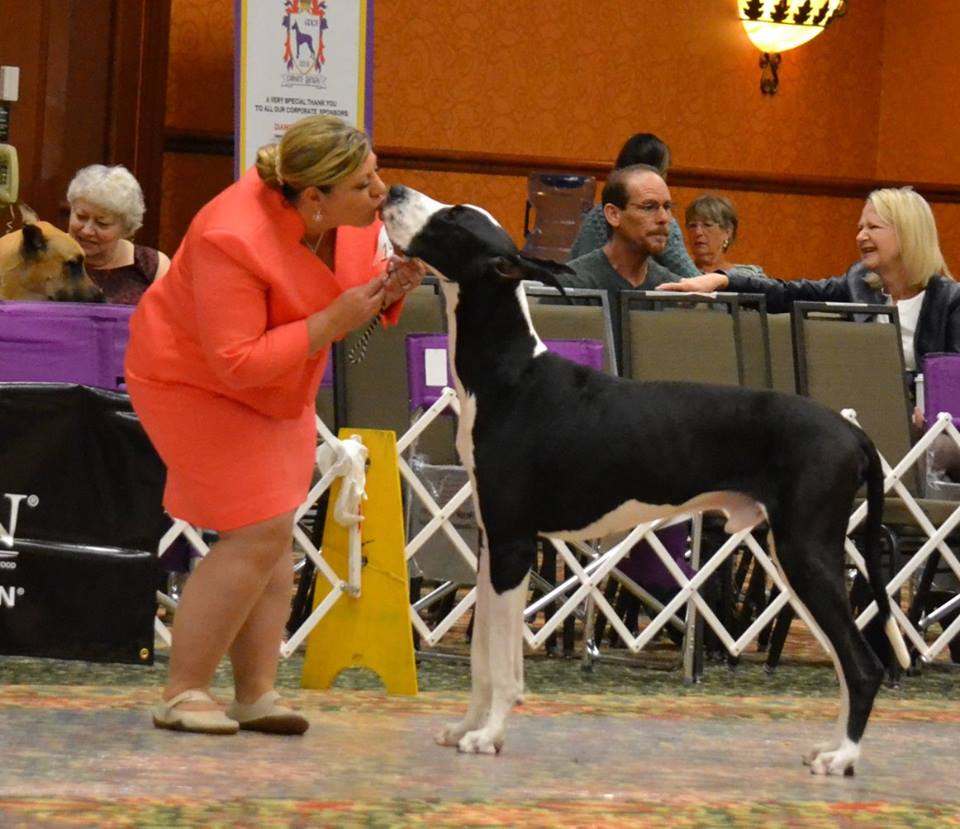 A Gentle Giant...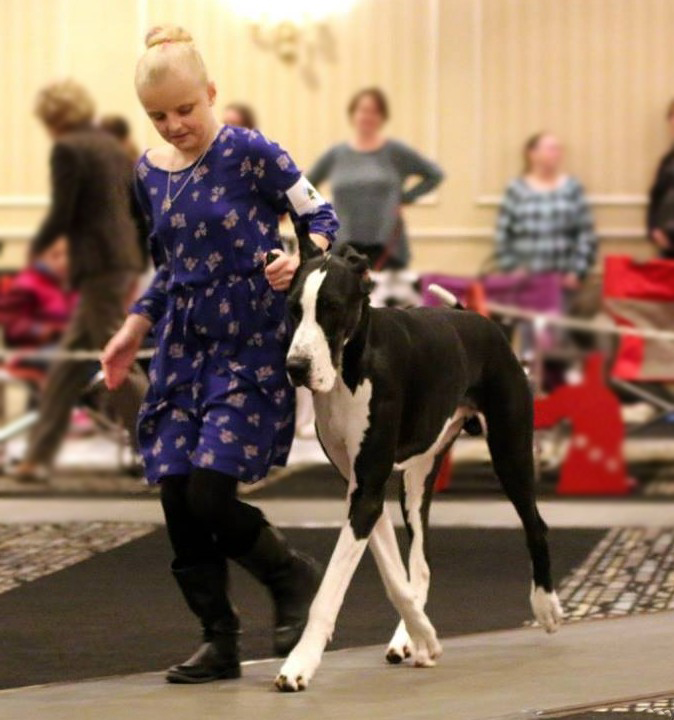 Can't beat true Dane temperament!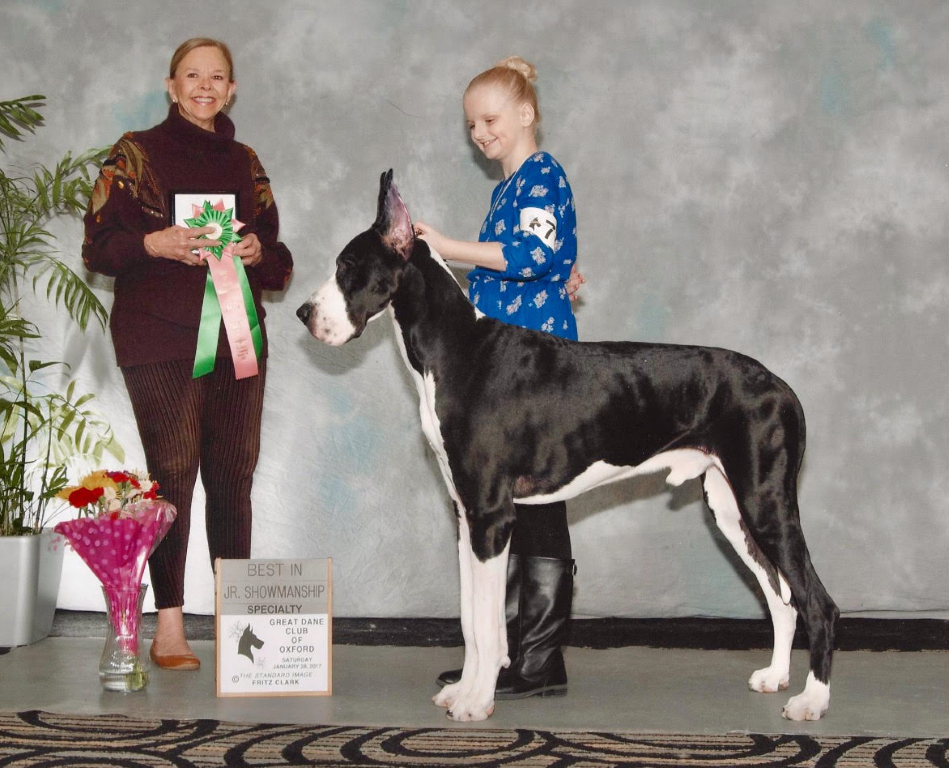 Breezy Acres Great Danes ...where Danes are beautiful enough for the ring, but are family first!
Great Danes -Home Dogs Brood bitches Puppies!