Breezy Acres Great Danes
** Champion Bred **
Bonehenge-Flcnhaus Santa's Honeysuckle Dream
CH Fleckenhaus Aries x CH Von Bonehenge Destine To Dream
"Honey"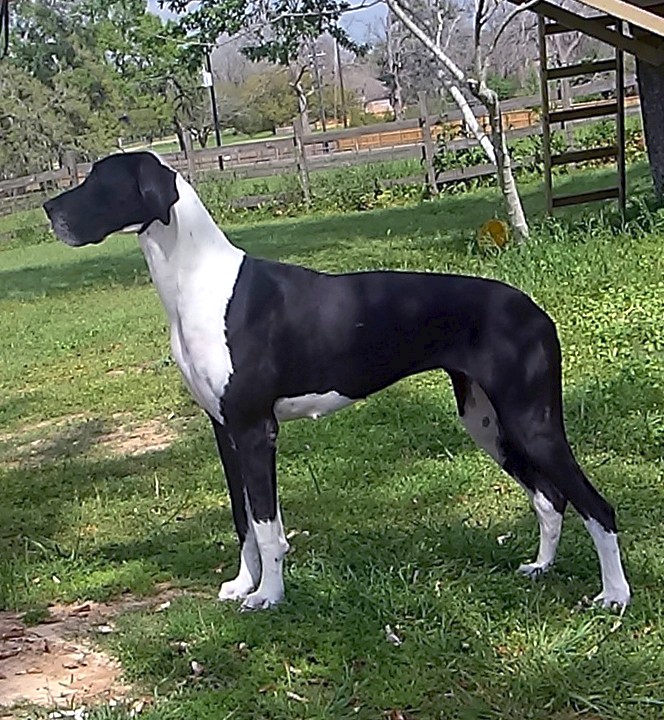 Honey is an elegant and very correct mantle bitch, standing 32.5" and weighing 128 lbs. She was whelped on Christmas Day of 2013 (hence her name). She is a notably sweet Dane and, while all Danes are affectionate, Honey is especially so. Her temperament is quite loving and tolerant, yet she is very confident with greeting new people and has no problem 'guarding' our property fence line, fully aware of who is in her pack and who isn't. Horses, lambs, and kitty are all in the pack and Honey, discerning that, gets along with all.
Not only does she have the classic Dane temperament, she is put together very well. She has a fine angular head with nice, well-set eyes, length of neck and a level top-line that fits well into her shoulder and hip. She is an overall elegant Dane with beautiful coloring- none of which is surprising, as both her sire and dam have attained their Championship Titles.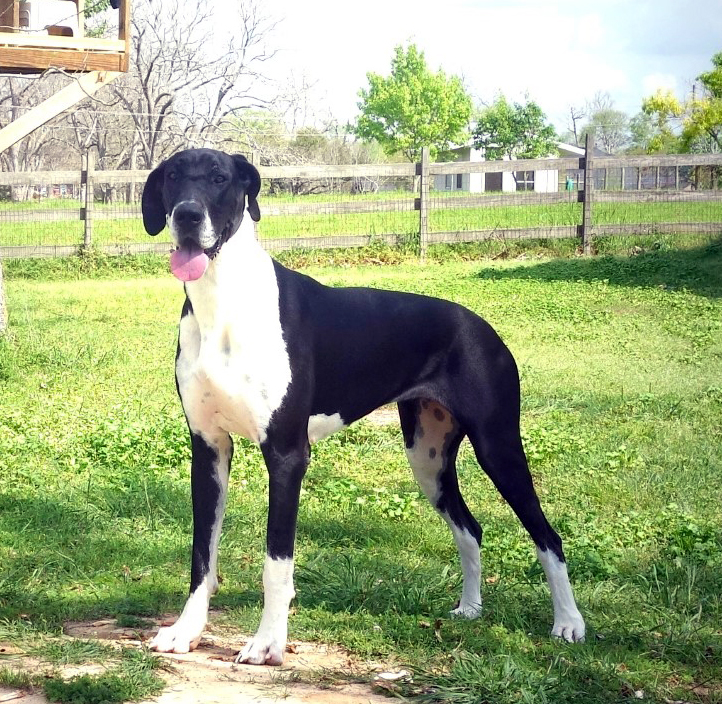 For Pedigree of 'Honey'

click on thumbnail above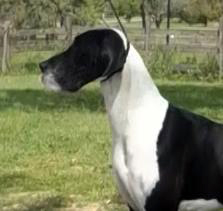 Breezy Acres Great Danes ...where Danes are beautiful enough for the ring, but are family first!
Great Danes -Home Dogs Brood bitches Puppies!