Home of the Homozygous Black Arabian Stallion...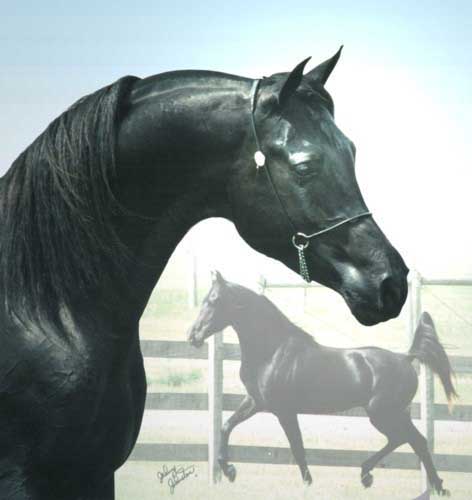 Faheem Al Maas
(Arabic translation: Black Diamond)
[Blacklord Falkhan (x Blacklord Arabi) X Blacklady Shafana (x Blacklord Arabi)]
Sweepstakes Nominated Sire SCID Clear
2000 Homozygous Black Stallion
Foals Exported!
5 yr. old Endurance Prospect For Sale!
* Experienced Riders Only *
2017 Homozygous Black Filly For Sale
Breezy Acres Arabians is a small, high quality, hands-on, Black Arabian Breeding Farm located 30 minutes west of Houston, Texas. Our aim is to breed the finest Black and Homozygous Black Arabians that bloodlines will allow. With our Homozygous Black Arabian Stallion, Faheem Al Maas, the endeavor is not difficult. We offer Homozygous Black Arabian foals for sale with Egyptian, Crabbet, and Polish breeding.
Also, we proudly offer, Faheem Al Maas to mare owners looking to compliment their mare with Type, Trot, and Temperament to get a Tall Beautiful Bold foal of your own.
We are a Full Service Breeding Facility offering Transported Semen and On-Farm A.I. Services. Please, take a virtual tour of our farm and let us know if you're wanting to add the four "T"s to your program.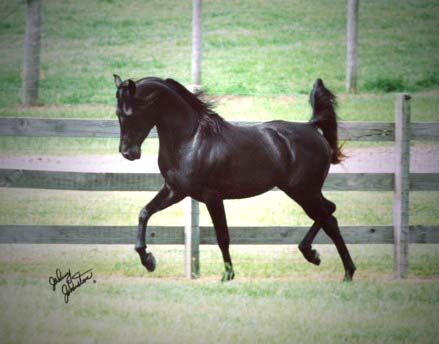 If you want Type that can Trot, we have it Tall with level-headed Temperament ...all in Homozygous Black color!
We are

members
and accept

To make payment, see Breeding Info/Contracts page.
Our Thank You to the Mare Owners, whom have booked with Faheem, and to the Buyers of fabulous Faheem Foals!
Home About Us Faheem Al Maas Faheem Al Maas Video Broodmares Sales Foals by Faheem
Photo Gallery Breeding Info/Contract Facilities Color Genetics Contact Us Sitemap
Homozygous Black Arabian Stallion Standing
Breeder of Black & Homozygous Black Arabians
Breezy Acres Arabians